Featured Photo by Brett Maxwell Photography
You've spent months carefully planning every detail of your wedding. The favors, the menu and the music are all sure to be enjoyed by the adults, but not so much your little guests. Kids at weddings can become restless, overtired, and even bored if they sometimes have to sit for long periods of time with not much to do. The last thing you want is for a group of children running around out of control at your wedding reception, especially during your toasts, special dances, cake cutting and other special moments. The good news is, there are plenty of ways to keep kids happy and occupied during your reception, and you don't have to break the bank to do it.
For some inspiration, we've put together a list of 10 fun ideas for kids at weddings:
1. Coloring Table
Here's an easy inexpensive idea, just cover a table with paper as the table cloth, place crayons in jars around the table. The kids will love the idea they can color anywhere on the table they like! nicolehill.BlogSpot.com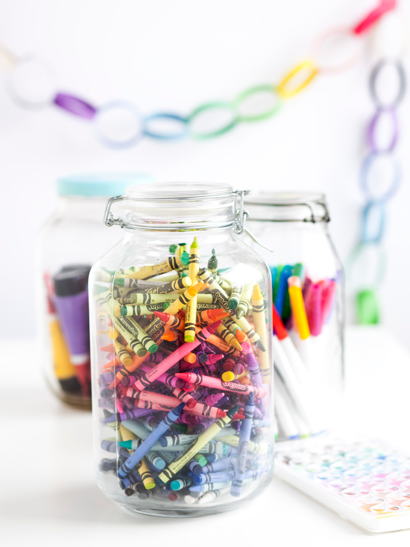 2. Wedding Activity Book
Coloring books are a classic kid favorite, and you can pick these up at a dollar store. For a more expensive alternative, you can order customized coloring books especially for weddings. www.notonthehighstreet.com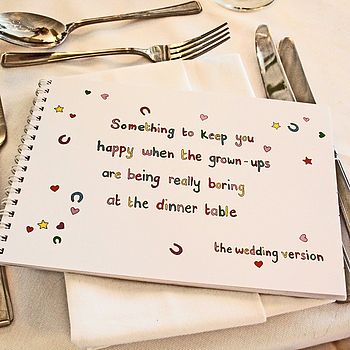 3. Madlibs for Kids
Another classic activity is Madlibs. It's a fun way to get the kids interacting if they don't know each other well! www.marthastewartweddings.com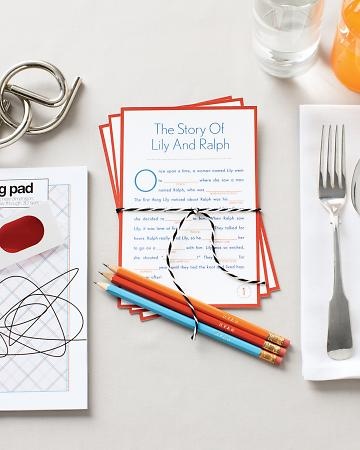 4. I Spy Scavenger Hunt
Have a list of items for the kids to find at the reception. You can even add disposable cameras to make it more fun! www.sheknows.com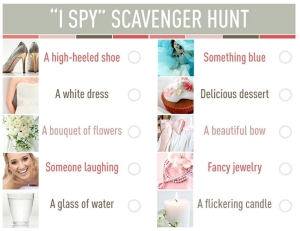 5. Color Your Own Placemat
Each child can have their own placemat with crayons for coloring and activities to keep them busy! www.orientaltrading.com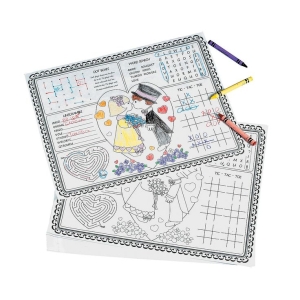 6. Fun Snacks
Waiting for dinner can be too long for the little tummies at your wedding. Having snacks available will keep them from getting too cranky with hunger. en.paperblog.com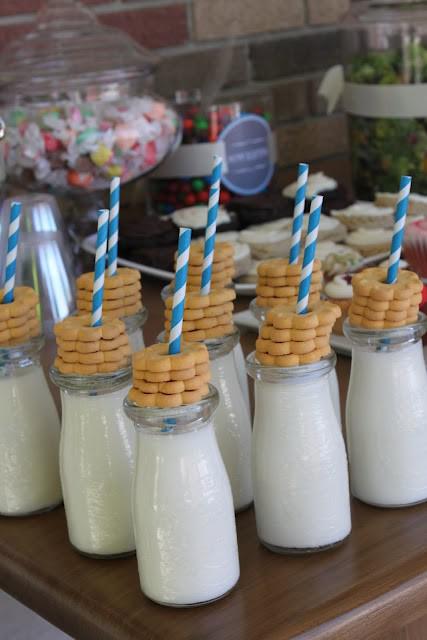 7. Kid Friendly Party Favors
Kids want to go home with a special favor just like the adults do, especially if the drive home is a long one. Put a little bag together with small treats to keep them busy for the ride home. www.orientaltrading.com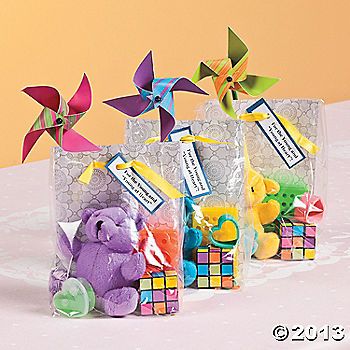 8. Special Area Just for Kids
Set up a special tent or area that's "just for kids". They will feel special they have their own spot to hang out.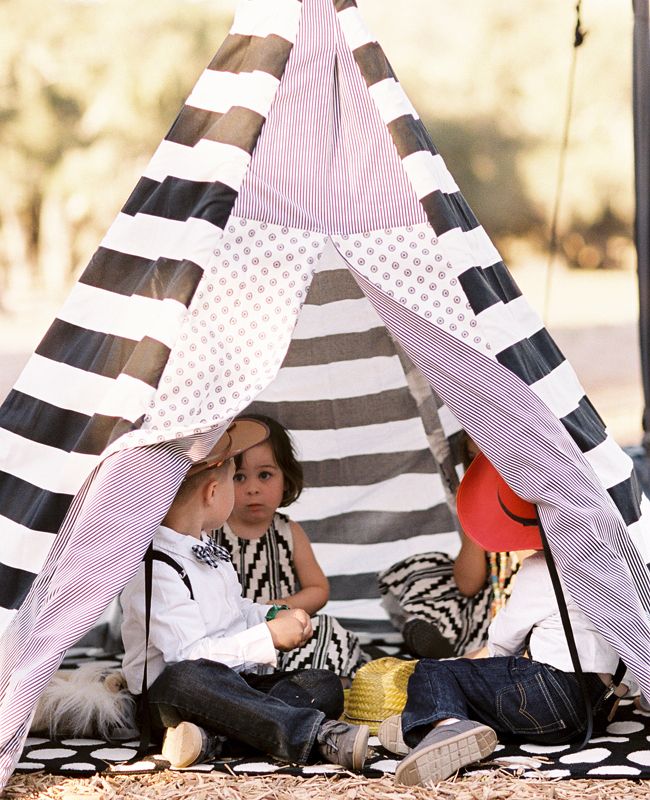 9. Board Games
Set up a special table full of classic board Games like Candy Land, Chutes and Ladders, etc.
10. Entertainment just for the Kids
Hire a professional balloon animal maker, face painter or storyteller to keep kids entertained. Sometimes you might even find the adults want to get in on the fun too! www.brit.co