Wedding Event Specialists
We help plan and perform at more weddings than any other type of event. And as your Entertainment Host, we'll be focusing a lot of time and effort on getting to know you best during the planning stages for your wedding reception. To plan, prepare, and perform a fantastic wedding reception takes time. And during this time we'll get to know each other on a more personal level, which results in a better relationship, a personalized event and a more satisfying experience, which is what most wedding clients want.
Here's more details on the steps we take to know you better, plan, and perform your event and what you should expect when hiring a quality professional wedding DJ service.
Let us make your wedding day elegant and memorable! Check our Availability & Pricing or call us at 617-797-8710.
Lighting for Weddings & Events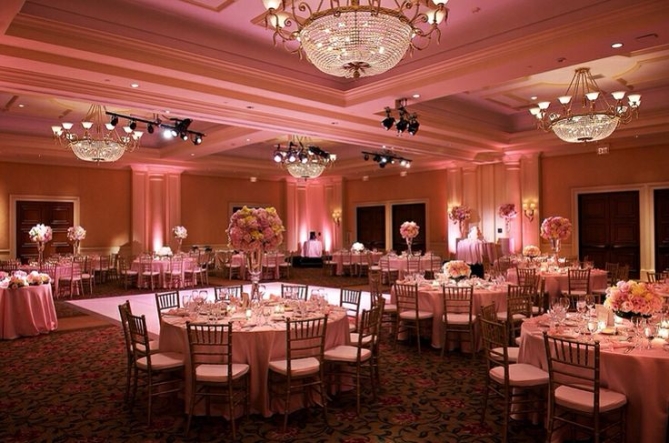 Looking for reception lighting to provide a dramatic effect for your guests? Does your venue need that extra little POP to dress it up or highlight certain features? Do you know and understand how important color can be to the energy and expectation of your event? Then you'll want to choose Uplighting for your wedding or special event. Learn more about our reception lighting for weddings and events that can be added to our entertainment service or purchased as a stand-alone option.
Contact us about Uplighting your wedding or event! Check our Availability & Pricing or call us at 617-797-8710.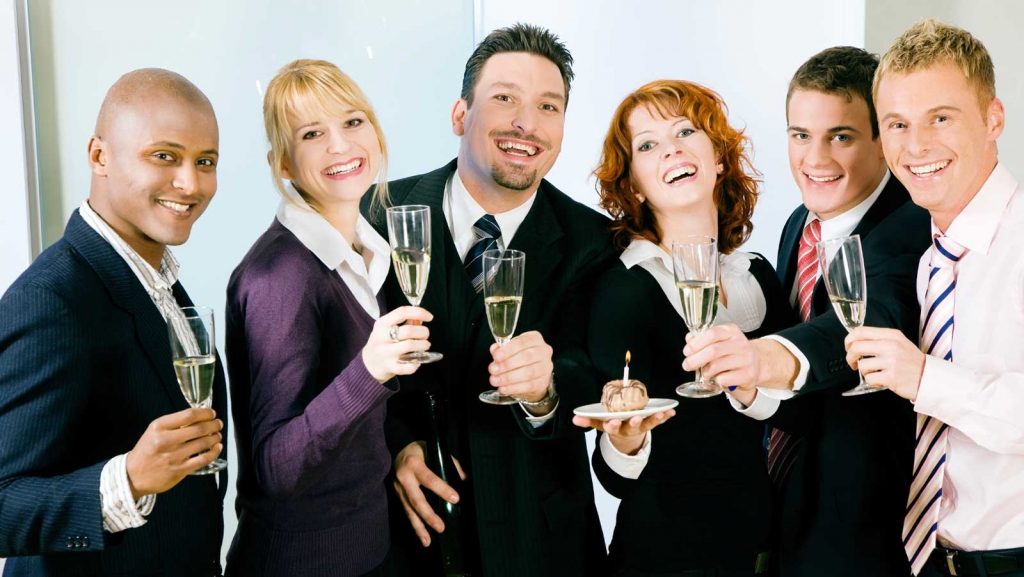 We've performed for many corporate clients through the years at sales promotions, conventions, holiday parties, product launches or even weekend team builder workshops. This experience gives us the confidence and knowledge to represent your company in a way that meets your needs as well as reflects your companies or clients individual personality.
Having a special high school or college reunion? Maybe an important Anniversary event? These type of functions can take on even more personality and fun, which we can help bring out in your crowd. By using our years of experience in event planning and working with crowds we can create an atmosphere that fits your needs together.
And with my years of public speaking and live radio experience I can also perform as your Master Of Ceremonies for your next Charity Event, Fundraiser, Promotions Campaign, Seminar, Festival or Show.
Contact us about your Corporate, Reunion, or Private Event! Check our Availability & Pricing, call us at 617-797-8710.
Photo Stations for Weddings & Events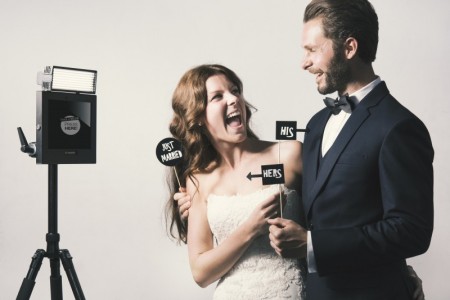 Photo Stations are a great way to entertain your guests and capture priceless photos from your wedding reception. These stations are small and classy in appearance to fit in almost any location and with any decor. No more need for big, ugly, bulky booths. Your guests will love to receive a great socially shareable memory plus you get a copy of all the photos taken!
Learn more about our photo stations for weddings and events and the fun features included.
Contact us about Photo Stations your wedding or event! Check our Availability & Pricing or call us at 617-797-8710.