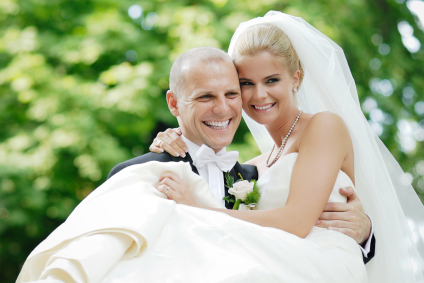 Why choose us for your Boston or New England wedding or event? Because you've got a BIG challenge! According to many surveys, a successful wedding or event will be 95% attributable to the entertainment person you choose. So beyond having a high level of trust in this person, what skills and qualities are needed when choosing the best person to produce the results you're looking for? Below is what really counts and what we focus on providing to you.
Someone with vision, skill and knowledge.
You want to hire someone who has created hundreds of events and who will help create a vision plan by providing ideas and advice during the planning process in all areas from the pacing of the event to creative ideas for atmosphere, entertaining and personalization.
You need someone who will deliver on that vision.
Someone who will be able to choose the correct music having years of musical knowledge, setup those personalized moments and realize the difference between customization and personalization. You want to work with a professional in a consultative fashion, someone who asks you a lot of questions about needs and expectations.
A team player who is comfortable being your Entertainment Host.
The Entertainment Host (aka Entertainment Director) is responsible for managing the plan of events in a smooth and stress free fashion, inspiring all the other professionals to work together for the best outcome. Caterers, Venue Managers, Photographers and Videographers can't and should not be responsible. They should all be focused on their individual responsibilities (Food & Guest Issues, Photos, Video) and they do not have the training and skill in this role that a professional entertainer will. This duty squarely falls on your DJ or entertainment person and its important to find one that can handle the responsibility.
You need an eloquent spokesperson.
Someone who will represent you confidently and professionally because ultimately their actions will be a direct reflection on you.
They need the skills not just the tools.
Putting it all together, building anticipation and creating a mood is a skill that cannot be duplicated by tools and equipment. Not every Boston DJ has this skill, and experience is NOT always a guarantee of skill.
You need great sounding music from professional equipment.
The best wedding dj's in our area use top of the line equipment, complete with backup equipment in the unlikely event of failure. A hairdresser wouldn't cut hair with an ordinary pair of scissors, and a professional Boston wedding DJ wouldn't perform your event with consumer grade gear. Pro DJ gear and backup is quality sounding and expensive.
Above all else you need a reliable business person with the right attitude.
This will give you piece of mind that your event will happen the way it was intended and you'll able to enjoy as much of your event as possible.