Steps We Take to Plan Your Event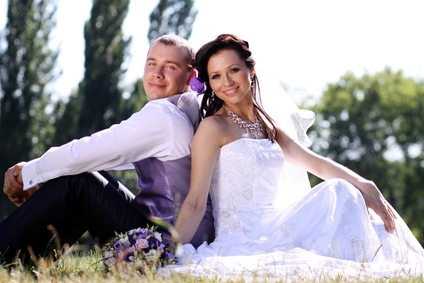 A typical DJ company or part-time amateur will quote a rate based on performance time, equipment needs, and sell you on their personal claim of being the areas "best" and "most-sought-after" DJ's with the latest high-tech toys. They're focused on time and equipment, like a rental service. We're focused on what really matters most: someone who earns your trust, adds value to the planning steps, and understands you want a great level of service and a wonderful event experience!
With our approach, there's more time and care taken in planning, personalizing, preparing as well as performing your event. And we are committed to only ONE client per weekend so you will be confident we are rested and totally focused on you.
Initial Meeting & Consultation:
Approx 1 hour. This is where we first meet to get to know each other and find out about what your ideas are for the perfect event. I'll ask you to describe the overall vision of your event in a fun and personal way and then discuss how we can or cannot create it. Once understanding who you are and your needs, we'll go over pricing and answer all your questions as they relate to your event. You'll leave this meeting with some GREAT ideas and a deeper understanding of all that's involved.
Full Vision Planning:
Approx 2-4 hours. Around 4 to 6 weeks before your event we will meet personally to plan out the vision and details of the day. This is the point where we will ask even more questions about likes and dislikes, your friends and family, and about you so that we can share our ideas and experiences to create that personalized event you want.
Site Appointment:
Approx ½ – 1 ½ hours. If your venue is new to us, and it's within a reasonable distance we'll visit ahead of time to ensure a smooth and trouble-free setup on the day of the event (we can even meet at your venue for your Full Vision Planning meeting). If we've been to your location before, we'll connect with your venue contact and let them know you've hired us as your Entertainment Host & DJ.
Agenda Preparation:
Approx 2 hours. Taking everything learned about you, your desires and event details, we will produce an agenda plan for the day. We then share this with all the other professionals (Photo, Video, Venue) and personally reach out to them to make sure everyone is on the same page.
Music Research & Preparation:
Approx 1 – 3 hours. Let's not forget we need to make sure we have all your favorites on hand and in rare cases we may ask you for a copy if we are unable to obtain a selection. Playlists and backup copies over multiple mediums need to be created as well.
Setup/Breakdown:
3-4 hours. We usually will arrive 2 hours before your event to make sure the setup phase & rehearsal goes smoothly and is not rushed.
Performance:
4-6 hours or more. Let's not forget the main reason were here. We're here to perform your event and make all this planning pay off! And we often bring an additional person to help us make the day go as smoothly as possible.
The point of this illustration is to show that properly planning and performing an event correctly can take as much as 20 hours or more. And that's not even factoring in travel time and all the extra little things behind the scenes that you may not see us do!
Other DJ's who quote primarily on performance time may not place value on all the extra time needed, which means you may not be getting all you should.